The group photo of the 2016 ISNST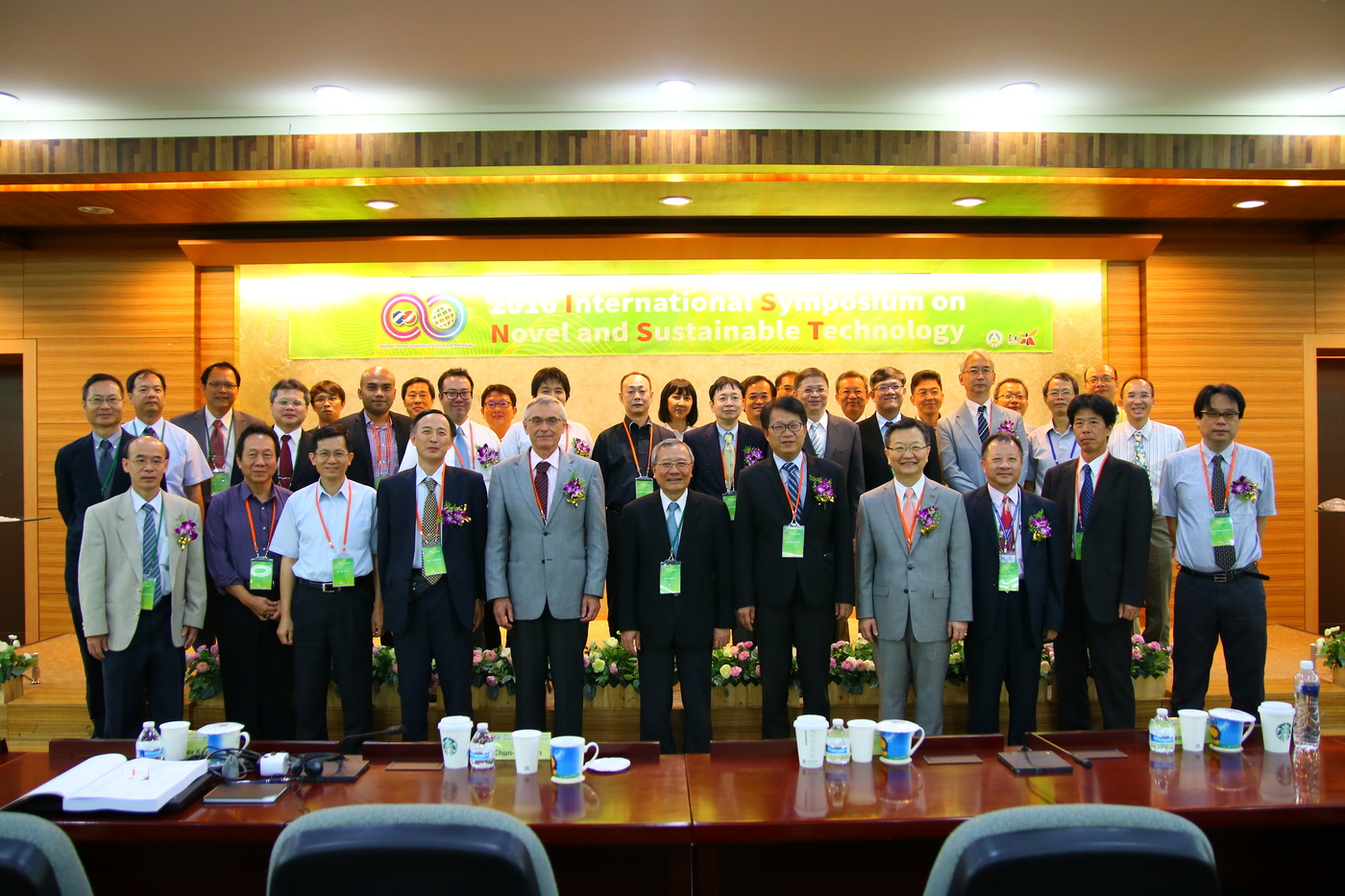 Click here for more photos.
SCOPE OF THE SYMPOSIUM
2016 International Symposium on Novel and Sustainable Technology (2016 ISNST) will be held at the Southern Taiwan University of Science and Technology (STUST), Tainan City, Taiwan from October 6 to 7, 2016. The scientific program will include oral and poster sessions.
TOPICS OF 2016 ISNST
The program will consist of invited lectures, submitted oral contributions and poster presentations on science and technology for eco friendly application.

Topics of interest include but not limited to:
I.
Mechanical Engineering:
(1) Advanced Manufacturing Technology
(2) Micro and Nano Technology
(3) Control and Automation
(4) Green Energy and Vehicle
II.
Intelligent System & Electronics:
(1) Vehicular Electronics
(2) Consumer Electronics
(3) Green Electronics
(4) Medical Electronics
(5) Smart Cities
(6) Intelligent Systems and Applications
III.
Electrical Technology:
(1) Green Energy
(2) Intelligent Control
(3) Biomedical Electronics
(4) Material, Device, Technology and Application
IV.
Biotechnology & Chemical and Materials Engineering:
(1) Green Chemical Process
(2) Functional Materials
(3) Other Fields Related to Chemical and Materials Engineering
(4) Bioprocess and Bioengineering
(5) Biological Functional Assessment
(6) Biotechnology of Health Care
Important Dates
Deadline of Abstract Submission:

Sept. 15, 2016

Deadline of Early Registration:

Sept. 15, 2016

ISNST Symposium:

Oct. 6-7, 2016